Skip to Content
Welcome Guests with a Cozy Firepit at Your Orlando, FL Home
Entertaining with fire is a millennia-old tradition. The Romans and Greeks used to line the walkways of their homes with bronze braziers to greet guests upon their arrival. The flickering flames and soft, warm glow were meant to make guests feel welcome and cozy in the host's home. Fire still has this effect on people today. It's why so many people spend chilly evenings in front of fireplaces or around outdoor firepits. The added warmth and comforting ambiance created by fire is something everyone loves. At Patio Style, we can help you bring this feeling to your patio with our selection of firepits and tables in Orlando, FL. Stop by and see us today and find the perfect option to upgrade your patio space into an inviting space for guests to enjoy.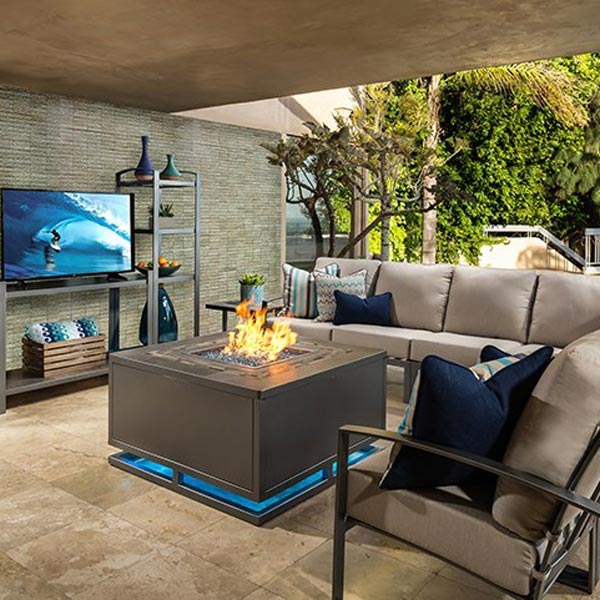 Sizes, Styles and Options
Fire pits and tables have come a long way over recent years. What started as a simple metal wood burning fire bowl out in the yard, is now a fully finished piece of furniture. Here at Patio Style, you can find fire features in anything from coffee and chat tables to dining and bar height options. This allows you to incorporate a fire feature into any seating arrangement imaginable. With the push of a button, your space transforms into a warm, cozy, inviting space that will draw your guests and family near.
Visit Our Location Near Orlando, FL
Located just north of Orlando in Longwood, FL, our showroom is a quick drive from the city. We regularly have customers visit us from all around the Orlando area, and they find that the selection and value are worth the commute. Our showroom includes products only from the top manufacturers in the patio furniture industry. You'll notice the difference immediately and will have peace of mind when buying from our selection. Stop by and see us today!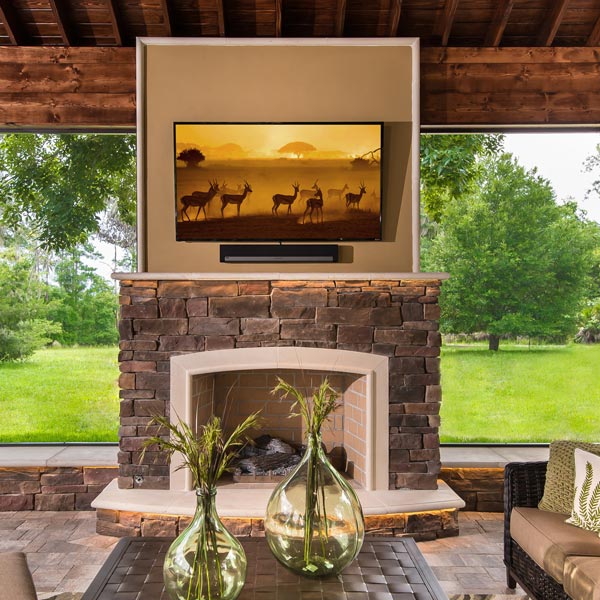 Fireplaces
Fireplaces are another great way to incorporate a fire feature into your patio design. Fireplaces can be built into all shapes and sizes, and can be ventilated, vent-free or even electric! They can go under roof, out in the open, or create a wall space to enhance and enclose your lanai. Patio Style can build your new fireplace out of any type of material and you can customize the veneer with stone, stucco, brick, pre-cast, tile, or a combination to suit your style. Please check out some of the fireplaces Patio Style has designed for our customers below!
We Offer Complete Design Services